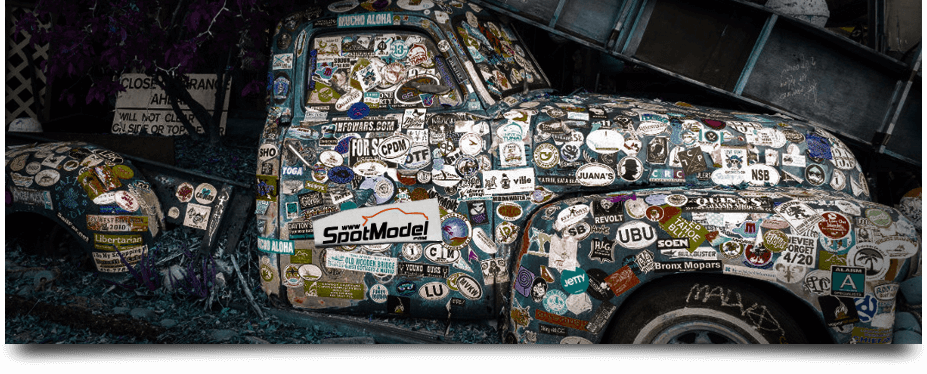 Decal-glue
Legend has it that occasionally, mainly when you are assembling old scale models and after getting all decals in place... they fall off, peel off and detach magically from the model after a few days! Panic seizes the
modeler-victim
, biting the tongue so you don't hear the screams from 50 miles away...
We wish it's really a legend or a sci-fi story, but sadly is quite real. In order to fight that nightmare,
Tamiya
has released a new and powerfull secret weapon: their new decal glue! A dab of this product underneath the decals, and problem solved. That simple!!!
Add the
"decal-glue"
to your cart,
SpotModel
will bring it to your door, and you will sleep much better ;D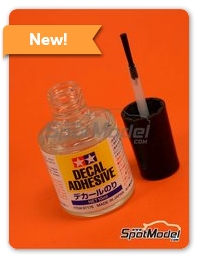 Tamiya: Decal products - Decal Adhesive - 10ml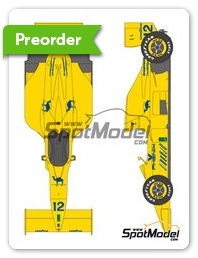 Shunko Models: Marking 1/20 scale - Lotus Ford Type 102D Camel #12 - World Championship 1992 - assembly instructions and water slide decals - for Tamiya kits TAM20030, TAM20033 and TAM20034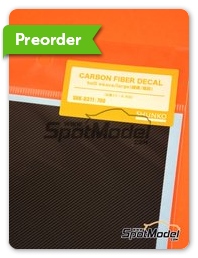 Shunko Models: Decals - Carbon fiber twill weave large - water slide decals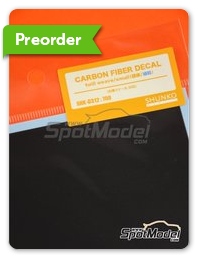 Shunko Models: Decals - Carbon fiber twill weave small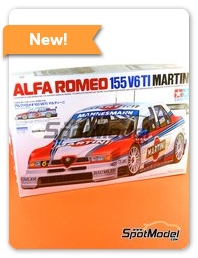 Tamiya: Model car kit 1/24 scale - Alfa Romeo 155 V6 TI Martini #5, 6 - Nicola Larini (IT), Alessandro Nannini (IT) - DTM 1996 - assembly instructions, plastic parts and water slide decals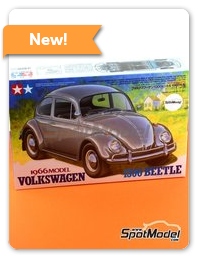 Tamiya: Model car kit 1/24 scale - Volkswagen Beetle 1300 1966 - assembly instructions, plastic parts and water slide decals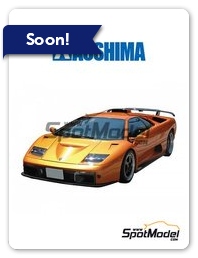 Aoshima: Model car kit 1/24 scale - Lamborghini Diablo GT - assembly instructions, plastic parts and water slide decals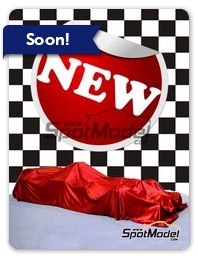 Aoshima: Photoetched parts 1/24 scale - Lamborghini Diablo GT - photoetched parts - for Aoshima kit AOS01050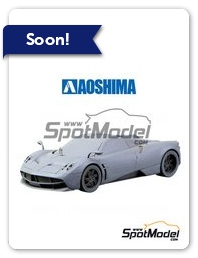 Aoshima: Model car kit 1/24 scale - Pagani Huayra - assembly instructions, plastic parts and water slide decals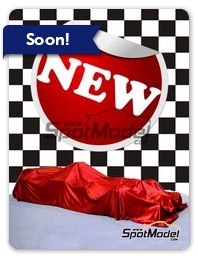 Aoshima: Photoetched parts 1/24 scale - Pagani Huayra - assembly instructions, plastic parts and water slide decals - for Aoshima kit AOS01090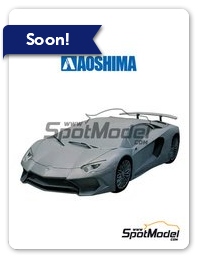 Aoshima: Model car kit 1/24 scale - Lamborghini Aventador LP750-4 SV - assembly instructions, plastic parts and water slide decals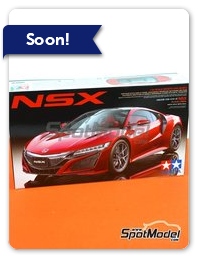 Tamiya: Model car kit 1/24 scale - Honda Acura NSX - assembly instructions, plastic parts and water slide decals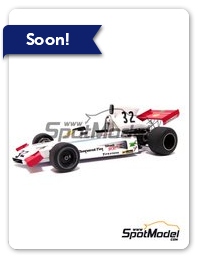 This Way Up: Model car kit 1/43 scale - Token Ford RJ02 Shell #32 - Ian Ashley (GB) - German Grand Prix 1974 - assembly instructions, metal parts, photoetched parts, rubber parts, turned metal parts, water slide decals and white metal parts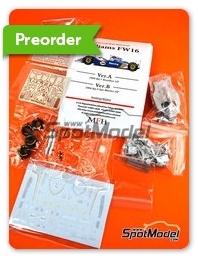 Model Factory Hiro: Model car kit 1/43 scale - Williams Renault FW16 Rothmand #0, 2 - Ayrton Senna (BR), Damon Hill (GB) - Brazilian Grand Prix 1994 - assembly instructions, metal parts, photoetched parts, rubber parts, turned metal parts, water slide decals and white metal parts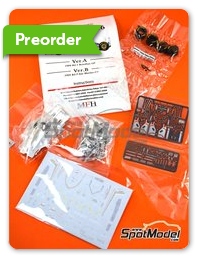 Model Factory Hiro: Model car kit 1/43 scale - Williams Renault FW16 Rothmans #0, 2 - Ayrton Senna (BR), Damon Hill (GB) - San Marino Grand Prix 1994 - assembly instructions, metal parts, photoetched parts, rubber parts, turned metal parts, water slide decals and white metal parts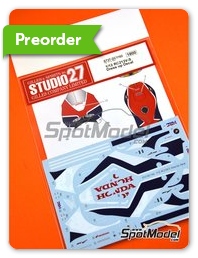 Studio27: Marking 1/12 scale - Honda RC213V-S - assembly instructions and water slide decals - for Tamiya kit TAM14130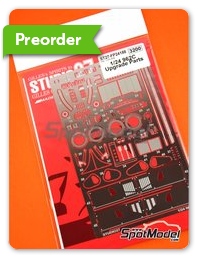 Studio27: Photoetched parts 1/24 scale - Porsche 962C - assembly instructions, photoetched parts, seatbelt fabric and white metal parts - for Hasegawa kits 20280 and 20283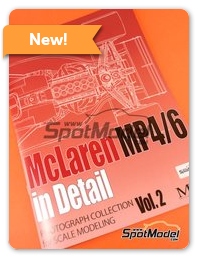 Model Factory Hiro: Book - McLaren Honda MP4/6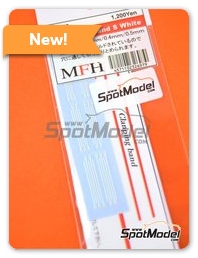 Model Factory Hiro: Clamps 1/12 scale - White clamping band small size - other materials - 30 units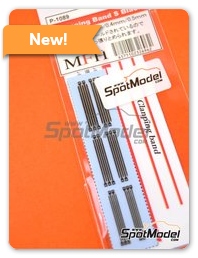 Model Factory Hiro: Clamps 1/12 scale - Black clamping band small size - other materials - 30 units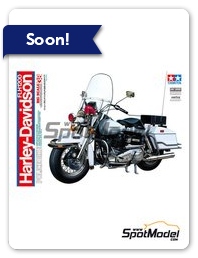 Tamiya: Model bike kit 1/6 scale - Harley-Davidson FLH 1200 Police - assembly instructions, plastic parts, rubber parts and water slide decals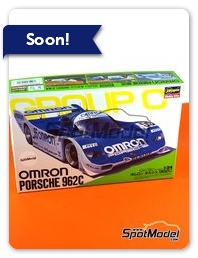 Hasegawa: Model car kit 1/24 scale - Porsche 962C Omron #55 1989 - assembly instructions, plastic parts and water slide decals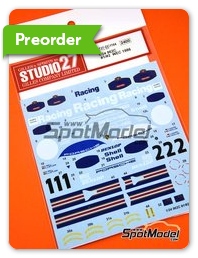 Studio27: Marking 1/24 scale - Porsche 962C Rothmans #1 - 1000 Kms Monza, 1000 Kms SPA, 6 Hours Silverstone 1986 - assembly instructions and water slide decals - for Hasegawa kits 20280 and 20283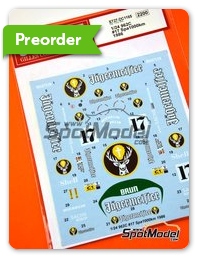 Studio27: Marking 1/24 scale - Porsche 962C Jagermeister #17 - 1000 Kms SPA 1986 - assembly instructions and water slide decals - for Hasegawa kits 20280 and 20283
Copyright © SpotModel