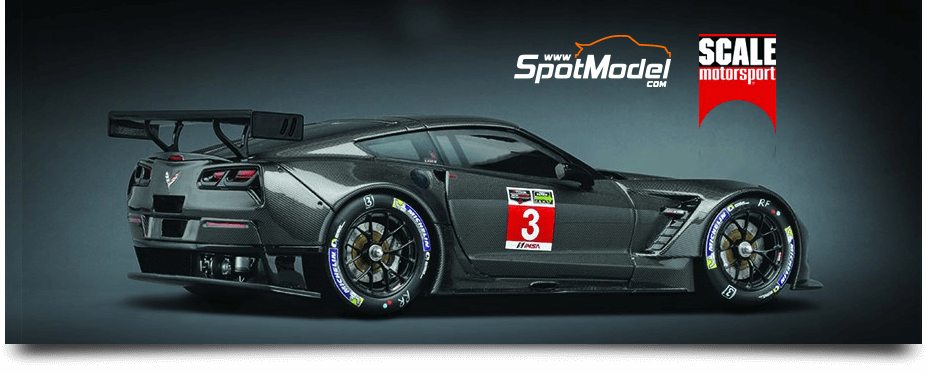 Be a builder!!!
They come from the USA and we've all known them since long ago. We are talking about
Scale Motosport
, a more than recognized brand that once again returns to our warehouse
In the next weeks we will receive a huge supply of
Scale Motosport
references, specially their
carbon and kevlar decals
that you can already
preorder
at our website.
Do you need something else? In that case do not hesitate a minute to
contact us
, and we will activate all the references you need.
As Matthew (CEO at
Scale Motorsport
) says: Be a builder!!!... With
SpotModel
, of course!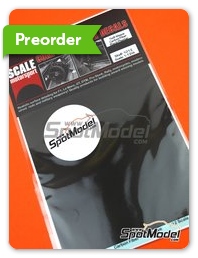 Scale Motorsport: Decals 1/12 scale - Carbon fiber twill weave black on pewter biggest size pattern - water slide decals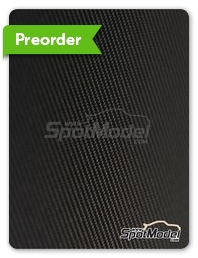 Scale Motorsport: Decals 1/20 scale - Carbon fiber twill weave black on pewter big size pattern - water slide decals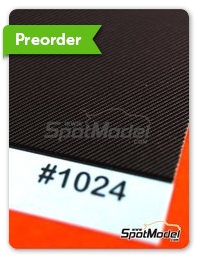 Scale Motorsport: Decals 1/24 scale - Carbon fiber twill weave black on pewter medium size pattern - water slide decals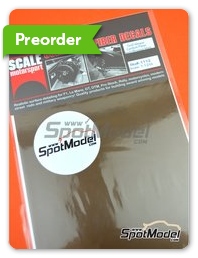 Scale Motorsport: Decals 1/12 scale - Carbon fiber twill weave black on bronze biggest size pattern - 12 x 18.5 cm - water slide decals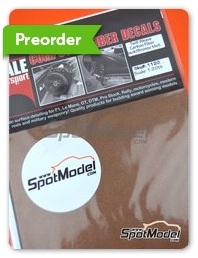 Scale Motorsport: Decals - Carbon fiber twill weave black on bronze big size pattern - 12 x 18.5 cm - water slide decals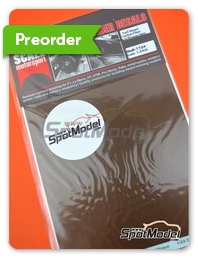 Scale Motorsport: Decals 1/24 scale - Carbon fiber twill weave black on bronze medium size pattern - 12 x 18.5 cm - water slide decals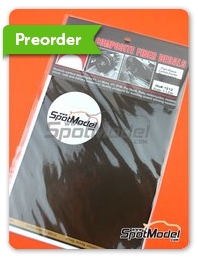 Scale Motorsport: Decals 1/12 scale - Kevlar twill weave black on amber biggest size pattern - water slide decals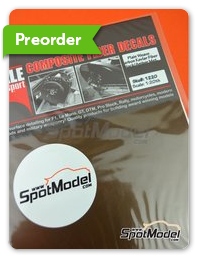 Scale Motorsport: Decals - Kevlar twill weave black on amber big size pattern - 12 x 18.5 cm - water slide decals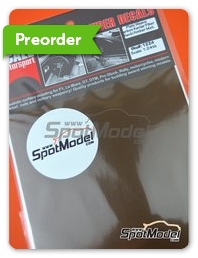 Scale Motorsport: Decals 1/24 scale - Kevlar twill weave black on amber medium size pattern - water slide decals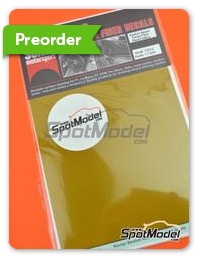 Scale Motorsport: Decals 1/12 scale - Kevlar yellow on black with basket weave pattern biggest size - 12 x 18.5 cm - water slide decals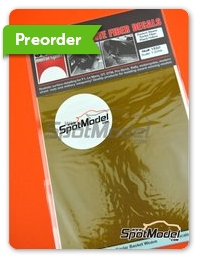 Scale Motorsport: Decals 1/20 scale - Kevlar yellow on black with basket weave pattern big size - 12 x 18.5 cm - water slide decals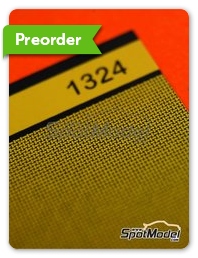 Scale Motorsport: Decals 1/24 scale - Kevlar yellow on black with basket weave pattern medium size - water slide decals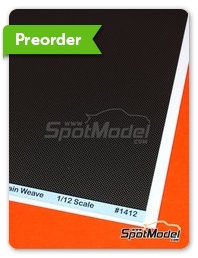 Scale Motorsport: Decals 1/12 scale - Carbon fiber plain weave pattern black on pewter biggest size - water slide decals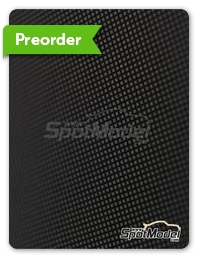 Scale Motorsport: Decals 1/20 scale - Carbon fiber plain weave pattern black on pewter big size pattern - 12 x 18.5 cm - water slide decals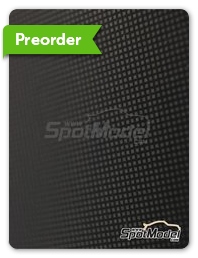 Scale Motorsport: Decals 1/24 scale - Carbon fiber plain weave pattern black on pewter medium size pattern - water slide decals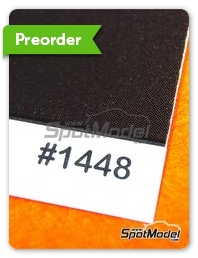 Scale Motorsport: Decals 1/43 scale - Carbon fiber plain weave pattern black on pewter extra little size pattern - 12 x 18.5 cm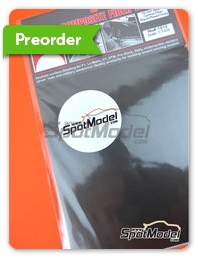 Scale Motorsport: Decals 1/12 scale - Carbon Fiber high definition plain weave black on pewter biggest size - water slide decals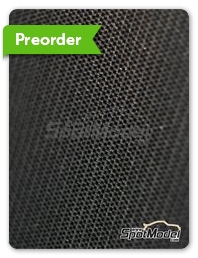 Scale Motorsport: Decals 1/20 scale - Carbon Fiber high definition plain weave black on pewter big size pattern - water slide decals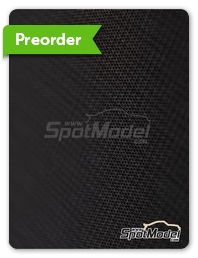 Scale Motorsport: Decals 1/24 scale - Carbon fiber high definition plain weave black on pewter medium size pattern - water slide decals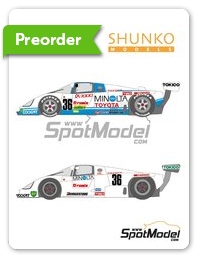 Shunko Models: Marking / livery 1/24 scale - Toyota 88C Minolta #36 - 24 Hours Le Mans 1987 - water slide decals and assembly instructions - for Hasegawa reference CC-5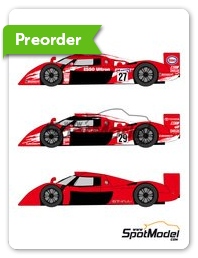 Shunko Models: Marking / livery 1/24 scale - Toyota TS020 GT-One Esso #27, 28, 29 - 24 Hours Le Mans 1998 - water slide decals and assembly instructions - for Tamiya reference TAM24222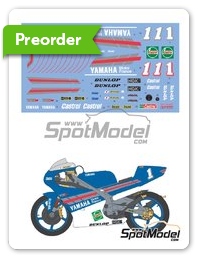 Shunko Models: Marking / livery 1/12 scale - Yamaha TZ250M Castrol #1 - Tetsuya Harada (JP) 1994 - water slide decals and assembly instructions - for Tamiya reference TAM14067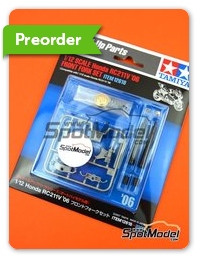 Tamiya: Front fork set 1/12 scale - Honda RC211V 2006 - plastic parts, turned metal parts, other materials and assembly instructions - for Tamiya references TAM14106, TAM14107 and TAM14108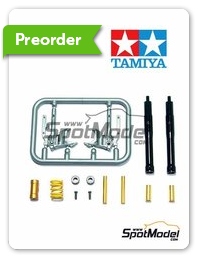 Tamiya: Front fork set 1/12 scale - Ducati Desmosedici GP4 2004 - plastic parts, turned metal parts, other materials and assembly instructions - for Tamiya reference TAM14103
Copyright © SpotModel